Experiences & Excursions
Liss Ard Estate offers a wide range of Experiences both on and off-property. In addition, there is no shortage of authentic West Cork excursions nearby.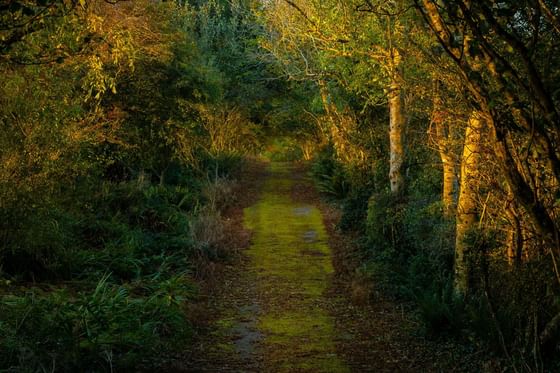 Private Tour of Grounds
and Sky Garden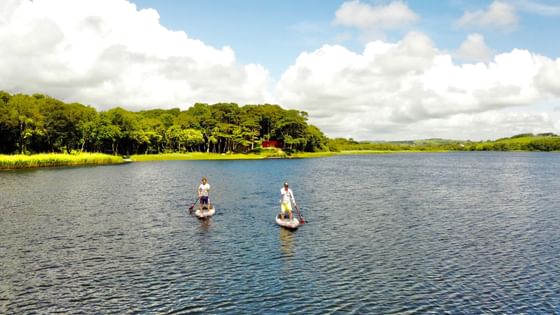 Kayaking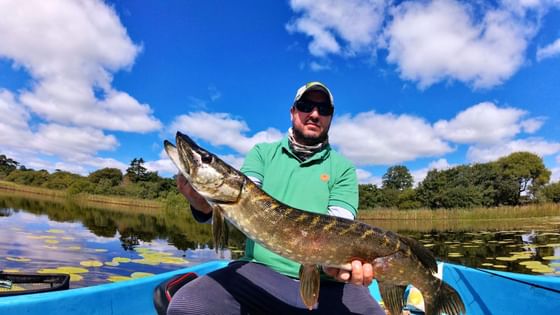 Fishing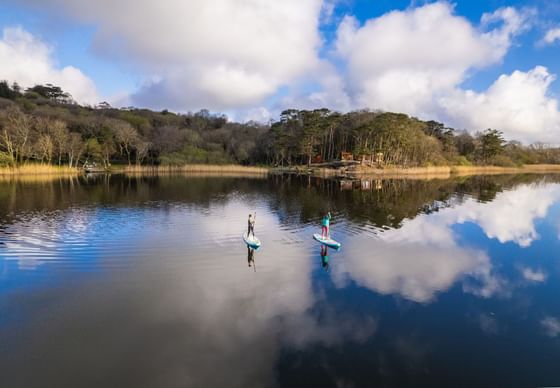 Paddle Boarding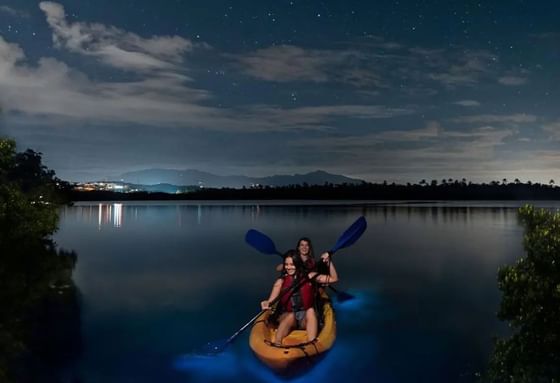 Night Kayaking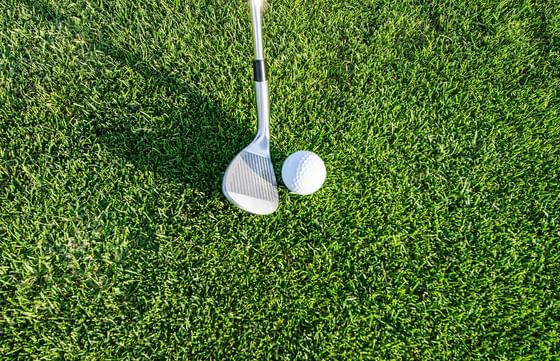 Golf (within 2 miles)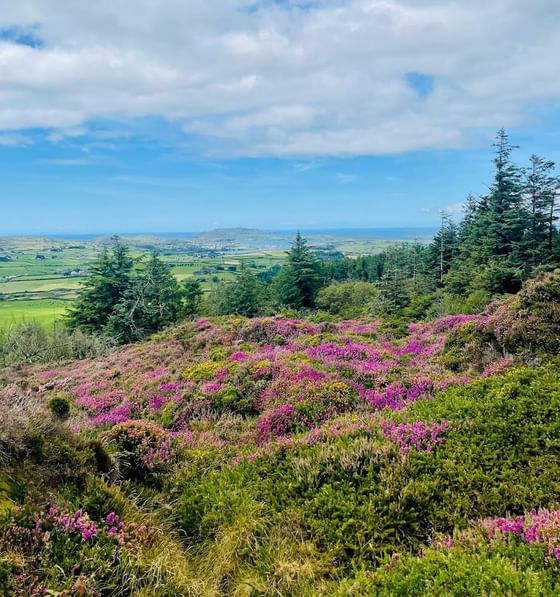 Guided Tours of West Cork
10 things to do in West Cork
From buzzing streets and vibrant festivals to sweeping bays and unforgettable landscapes, there are so many places to visit in West Cork that are brimming with Irish culture, old and new. Experience its dramatic coastal landscapes, historical treasures and spectacular islands. 
It's hard to pick just 11 things to do in West Cork but these local favourites are definitely worth putting on your list. 
1. Mizen Head and Fastnet Lighthouse 
It's amazing how many people recognise the names Fastnet and Mizen Head from the weather and shipping forecasts but have never actually been there. Fastnet Lighthouse stands firm against the elements since the 19th century on Ireland's most south-westerly point. 
Visit the Keeper's House, follow the 99 steps over the iconic arched bridge to the Mizen Signal Station and watch out for basking sharks and humpback whales along the way. 
2. Inchydoney Beach 
If you ask anyone in West Cork, they'll probably tell you that Inchydoney Beach is one of the most beautiful beaches in West Cork and maybe even the world. In fairness, they have a point as, depending on when you go, you could be the only person walking its immaculate white sands just a few miles from Clonakilty. 
The West Cork beaches are also brilliant places to find your surfing feet, book in for a lesson at the Inchydoney Surf School and learn how to surf. 
3. Castleview 
The life and times of Michael Collins are ready to uncover at the Michael Collins Centre 5km northwest of Clonakilty in Castleview. The centre is close to many sites linked with the famous leader such as the Béal na Blá memorial: a recreation of the ambush site where Michael Collins died. 
Tim Crowley, who runs the centre with his wife Dolores, is related to Collins through his great grandmother. 
4. Garnish (Garinish) Island 
You can witness the Gulf Stream working its magic on Garnish (Garinish) Island in the sheltered harbour of Glengarriff in Bantry Bay. The island is an oasis of sub-tropical blooms and oriental plant life displayed in the world-famous Illnacullin gardens. Take the trip out on a small ferry or waterbus and watch for the colony of friendly seals along the way for an amazing family day out in West Cork. 
5. Kinsale Harbour Cruise 
Get a different view of the natural harbour of Kinsale, as you explore it from the water on a Kinsale Harbour Cruise. You'll have great views of Charles Fort and the Old Head of Kinsale a headland that juts some 3km out to sea. 
A visit to Charles Fort, one of the largest military forts in the country and one of the best things to do in Kinsale, is worth a visit in its own right. Especially if you wind your way there along the hidden coastal walk taking 30 minutes from Kinsale to Summercove. 
Book in for a delicious meal in one of the best restaurants in West Cork when you return to the town. Choose from fresh seafood, modern Irish cuisine and flavours from around the world. 
6. Ringfinnen Garden of Remembrance
There's another special place in Kinsale that many people are not aware of. Ringfinnen Garden of Remembrance is a peaceful spot where a tree is planted for each of the 343 firefighters who lost their lives in 9/11. 
7. Bantry House and Gardens 
Check out how the other half lived in the 17th-century ancestral mansion of the second Earl of Bantry, Richard White. Bantry House and Gardens, a showcase of the Earl's art and treasures from around the world, is still in the family who open it for visitors.  
The upstairs windows give a stunning view across Bantry Bay and don't miss the impressive gardens with seven leafy Italian-style terraces. 
8. Beara Peninsula 
The Beara Peninsula is one of the most remote parts of West Cork, and a real undiscovered beauty. Follow this weather-beaten stretch of land and take in scenic towns and villages like Glengarriff, Adrigole, Castletownbere and Allihies, relax in traditional West Cork pubs while drinking in the Atlantic views, mountain vistas and endless photographic pitstops. 
9. Dursey Island 
At the very tip of the Beara Peninsula you can tick one more experience off your travel bucket list. Pack into Ireland's only cable car, for a short trip across the sea to Dursey Island and get the kids to watch out for whales and dolphins in the sea below. 
Dursey is one of County Cork's most westerly inhabited islands and genuinely stunning. Bring a picnic and explore its small villages on one of the best walks in West Cork, with not a pub or shop in sight. 
10. Lough Hyne and Skibbereen
Just between Skibbereen and Baltimore you'll find Lough Hyne, Ireland's first designated Marine Nature Reserve, it's only salt-water lake and arguably the world's most studied body of water. Its utterly unique eco-system runs on warm oxygenated seawater, making this marine marvel home to over 70 fish species and a wealth of plant life. 
While you're in Skibbereen, find out more about the unique story of Lough Hyne at the Skibbereen Heritage Centre. 
Things to do in West Cork

opens in a new tab